The Ultimate Treatment Solution for Your Back
Our ColdCure® Back Wraps deliver the ultimate in pain and swelling relief. Here's what makes ColdCure® the absolute best therapy for your sore back:
XC RigiGel® gel has more cold per pound, for colder and longer lasting treatments
ColdCure® packs are large with more gel per pack, providing more coverage for your back
XC RigiGel® is soft yet rigid. It stays in place no matter how hard you press on it
XC RigiGel® molds perfectly to the shape of your body for a perfect fit
XC RigiGel® targets the pain by moving cold from the whole pack to target the injured area
The soft, comfortable neoprene Back wrap offers amazing cold plus compression
ColdCure® back ice packs are FDA registered Class I Medical Devices - that's serious!
The innovative technology of ColdCure® is unmatched. Nothing else even comes close. Our ColdCure® Back Wraps fit better, last longer, stay colder, work faster, target pain better, and are made of ultra-safe materials. You can be sure that a King Brand® cold compression Back Wrap with ColdCure® technology is far more effective than any other product on the market in many, many ways. Start feeling better today.
ColdCure® Means Superior Relief of Pain & Swelling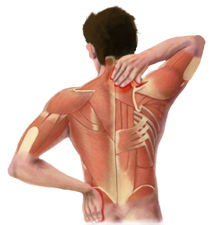 Whether you suffer from a soft tissue injury or a chronic condition, there is no better treatment for pain and swelling than a ColdCure® Back Wrap. Nothing is faster or more effective at reducing pain than cold and compression. There are a lot of wraps out there, but none come even close to ours. King Brand® ColdCure® Back Wraps use both cold and compression to bring you the absolute best performing cold compression device available. Our Back Wrap has many benefits other products don't.
Click here for more about ColdCure®!
Two Different ColdCure® Back Wraps for Your Specific Needs
We have 2 different ColdCure® Back Wraps that are designed for your specific back injuries and conditions. Each one targets a different area to provide you with the best treatment possible.
The Back Wrap
The ColdCure® Back Wraps are specifically designed for back pain and injuries. They can treat the lower back, mid-back, upper back and hips. They provide amazing coverage of any back injuries and conditions. The back is shaped differently from any other body part and each body part deserves a custom designed wrap if it's going to work the best. These versatile wraps are exactly what your back needs to heal and become pain-free.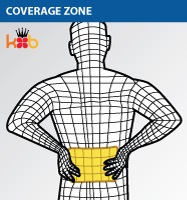 Click here to learn more!
The Large Body Wrap
For ultimate coverage of your back injury or condition, use our ColdCure® Large Body Wraps. They have a massive coverage area of 16"x16". This means you can treat your entire back. You can treat your lower, mid and upper back at the same time. The benefits are huge! More coverage means more cold energy. The Large Body Wraps are so versatile you don't have to use them only on your back. You can use them to treat injuries all over your body.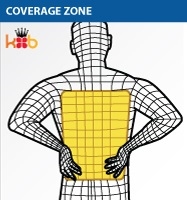 Click here to learn more!
If you're unsure about which Back Wrap and Gel Pack is right for you, please feel free to contact us. One of our knowledgeable King Brand® Advisors can help you.
RigiGel® Keeps The Cold In Place
When you buy a cold compression back wrap from King Brand® with ColdCure® technology you are buying a wrap that is superior in so many ways. Traditional ice packs can't compare. Only King Brand® ice packs use our own specially formulated non-migrating gel that is soft to the touch but doesn't flow under pressure. We call this RigiGel®. It's not a solid and it's not a liquid either. It's something in between. It's far better than normal ice packs. It is very unique and very, very hard to make. Traditional ice packs don't have the qualities of RigiGel®.
Why is this important? RigiGel® means that the cold stays in place over the area you are treating when pressure is applied and does not flow away to other parts of the wrap. This is very important. You want to keep the pressure and cold on the sore, injured area of your back. And, you want it to be soft and comfortable because that area is hurt!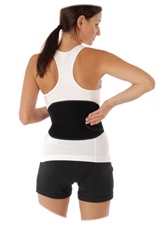 With our specially formulated, non-migrating, soft RigiGel®, you get it all. RigiGel® stays in place even under heavy pressure for long periods of time. Our non-migrating gel works so well that you can lie on it with your full weight endlessly and it never loses its shape. It fits perfectly to the shape of your back and stays there. Regular ice packs won't do that. When wearing the ColdCure® back wraps, you get comfortable back support and pain relief, so you can return to your normal routine. Whether you're behind the desk or on the move, you can be sure your ColdCure® Back Wrap will stay in place. These ice packs for backs provide you with the best cold treatment you can receive. By Far. For Sure. Guaranteed.
Click here for more about these products!
ColdCure® - an FDA Registered Medical Device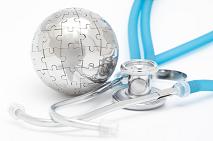 Our ColdCure® Therapy products are FDA Registered medical devices. Medical grade products like ColdCure® are required to meet very high standards of safety, quality and efficacy. And it's these high standards that the devices are designed, manufactured and tested to. King Brand® ColdCure® Wraps are not consumer goods. They are high quality medical devices designed to prevent, treat and cure serious soft tissue injuries.
Click here to learn more about the importance of FDA registration!
Related Forum Content from the Makers of the BFST®
You might be asking yourself who is King Brand, and why is their forum content so important. Well, here's why! King Brand takes pride in knowing that their products will help heal people, and they aren't afraid to show it. Their commitment to helping people heal naturally, is the pillar in which the company has grown on.
The term BFST stands for Blood Flow Stimulation Therapy and it was created by King Brand Health Care. Blood flow is very important to help heal injuries, and after years of research and development they have come up with a product that does just what it says. No other company can match what King Brand does. They are the only company on the market that can directly target injuries at a cellular level with no surgery or doctors visits needed. Of course it's important to visit the doctor when you've injured yourself, but their treatment modalities can be done in the comfort of your own home.
The King Brand forum is a great place to research specific ailments and to figure out whether or not the BFST and ColdCure products can help. Their treatment advisors are constantly posting on forums to help educate people on how to heal their injuries. If you can't find the answer you're looking for, then feel free to take part in their forum by registering.
Just below, is a prime example of the quality customer service that King Brand provides on a daily basis. This is the perfect online community that will help educate, heal and get you back on your feet in no time.
→

Click here for the the full King Brand® Forum Experience
quad muscles pain

I strained my right and left quads two days ago in, of all places, physical therapy, caused by lifting a 10 lb kettle weight while doing 3 reps of 10 squats, and had to cancel my therapy appt. for today. I started third day of the cold cure wraps and some BFST yesterday. The legs still hurt as I sit down and more when I have to rise. Although I no problem with squats doing chair yoga, I never used weights. I'm 83 and my legs were not in condition for that much workout.
Re: quad muscles pain
Hello stevesolo,

I'm very sorry to hear you got injured at physical therapy! I would recommend, if possible, to definitely take a break from the physical therapy and take a chance to just use our products. If you are still feeling some pain in your quadriceps, I would recommend looking into getting our ColdCure Leg Wrap in order to aid in reducing your overall pain and any inflammation from the reinjury. Once that's taken care of, our BFST Leg Wrap will work great for helping heal that recent injury by providing stimulated blood flow to the injured area to help the soft tissue heal faster.

Do not hesitate to reach out to us at 844-400-2525, if you have any questions about these products, or would like some help ordering them.

Kind regards,

Dillon with King Brand



Re: quad muscles pain
Thank you, Dillon. I followed your advice, cancelled the therapy session last week and yesterday (still feeling pain) I cancelled next week's therapy. Update on my Kingbrand use for this: I switched yesterday to applying heat using my back wrap on my thighs and today the pain is minimal. Following the advice of CS, I plan to continue treating the quads.
→

Click here to enter the King Brand® Forum
Additional Reading and Links
Copyright 2011-2023 King Brand Healthcare Products® Limited. All Rights Reserved.
Meniscus Injury Treatment,
Muscle Injury Treatment,
Neck Injury Treatment,
Plantar Fasciitis Injury Treatment,
Shoulder Injury Treatment,
Tendon Injury Treatment,
Wrist Injury Treatment,
BFST Wraps,
Blood Flow Stimulation Medical Devices,
Blood Flow Stimulation Therapy,
Blood Flow Stimulation Wraps,
LCL Injury Treatment,
MCL Injury Treatment,
ACL Injury Treatment,
PCL Injury Treatment.
Copyright 2011-2014 King Brand Healthcare Products® Limited. All Rights Reserved. King Brand
®
ColdCure
®
Cold Therapy ice packs and gels are the best solution to your back soft tissue injury. King Brand
®
ColdCure
®
RigiGel
®
Back Wraps hold the cold longer, stay in place and are safer than any other product. Treat your back pain with King Brand
®
for the best results.